Contact information
Pichlhof
Familie Rainer
Hochkönigstraße 87
5761 Maria Alm/Hinterthal
www.pichlhof-hinterthal.at
Tel. +43 6584 8165
Fax. +43 6584 8165
Send email to rainer.josef@sol.at
Directions
You can find us if you drive past the entrance to Maria Alm (coming from Saalfelden, heading for Hinterthal). After about 7 km turn left and take the small drive to the farm (about 450 m).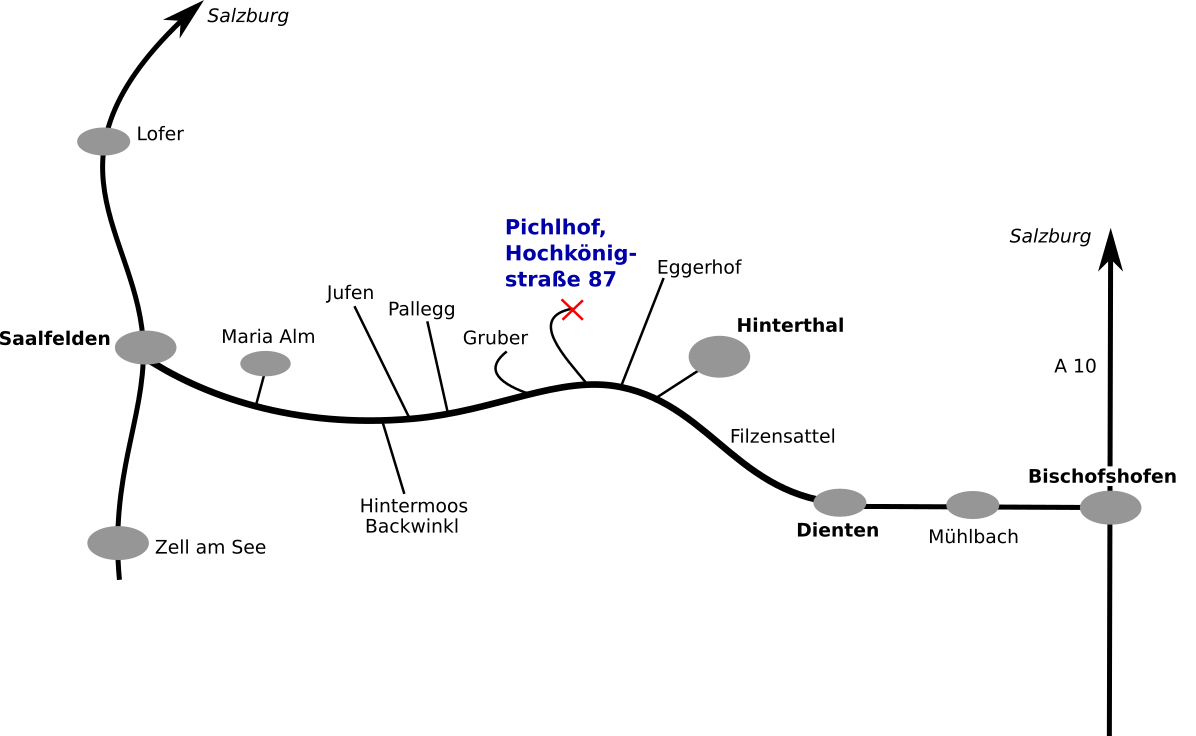 Note: In Google maps there is still the old drive visible, just follow the new drive and at the top turn right.
Impressum
Pichlhof
Familie Rainer
Hochkönigstraße 87
5761 Maria Alm/Hinterthal
www.pichlhof-hinterthal.at
Tel. +43 6584 8165
Fax. +43 6584 8165
Email senden an rainer.josef@sol.at
Privacy Notice
Please look at the german version. If you have any questions regarding your privacy, please write us.